Golden Post Kennel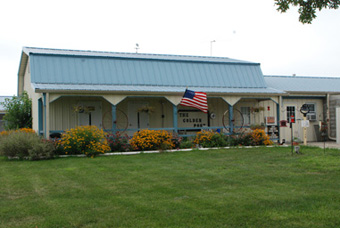 Full service boarding for cats and dogs
Our country setting provides a fun and stimulating environment for your pet during your absence.
Your pet's comfort and safety are paramount in the design and routine of our facility. Our canine guests have individual suites with outdoor patios. During inclement weather, we keep the dogs comfortable in the suites with central air conditioning in summer and radiant heat in winter. Feline guests enjoy spacious indoor facilities separate from the canine quarters. Large condos provide plenty of room for kitties to stretch and lounge.
Golden Post's well-designed facilities, personal attention, firm commitment to provide professional service and our history of quality care should give you peace of mind when you and your pet have to be away from home.