About Us
Golden Post Kennel is family owned and operated and has been serving the area since 1992. We are committed to excellence in pet care.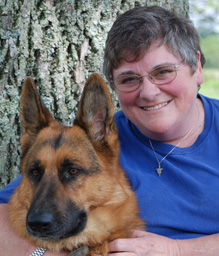 The manager, Vicki Palmore, has an extensive education in animal care with a BS in Animal Science. She attends many continuing education seminars and conferences to keep her knowledge up to date. She has over 45 successful years in the pet care industry.
Vicki is also a Professional member of APDT, is a Karen Pryor Academy-Certified Training Partner, and is a Certified Professional Dog Trainer-Knowlege Assessed, is a certified Family Dog Mediator.